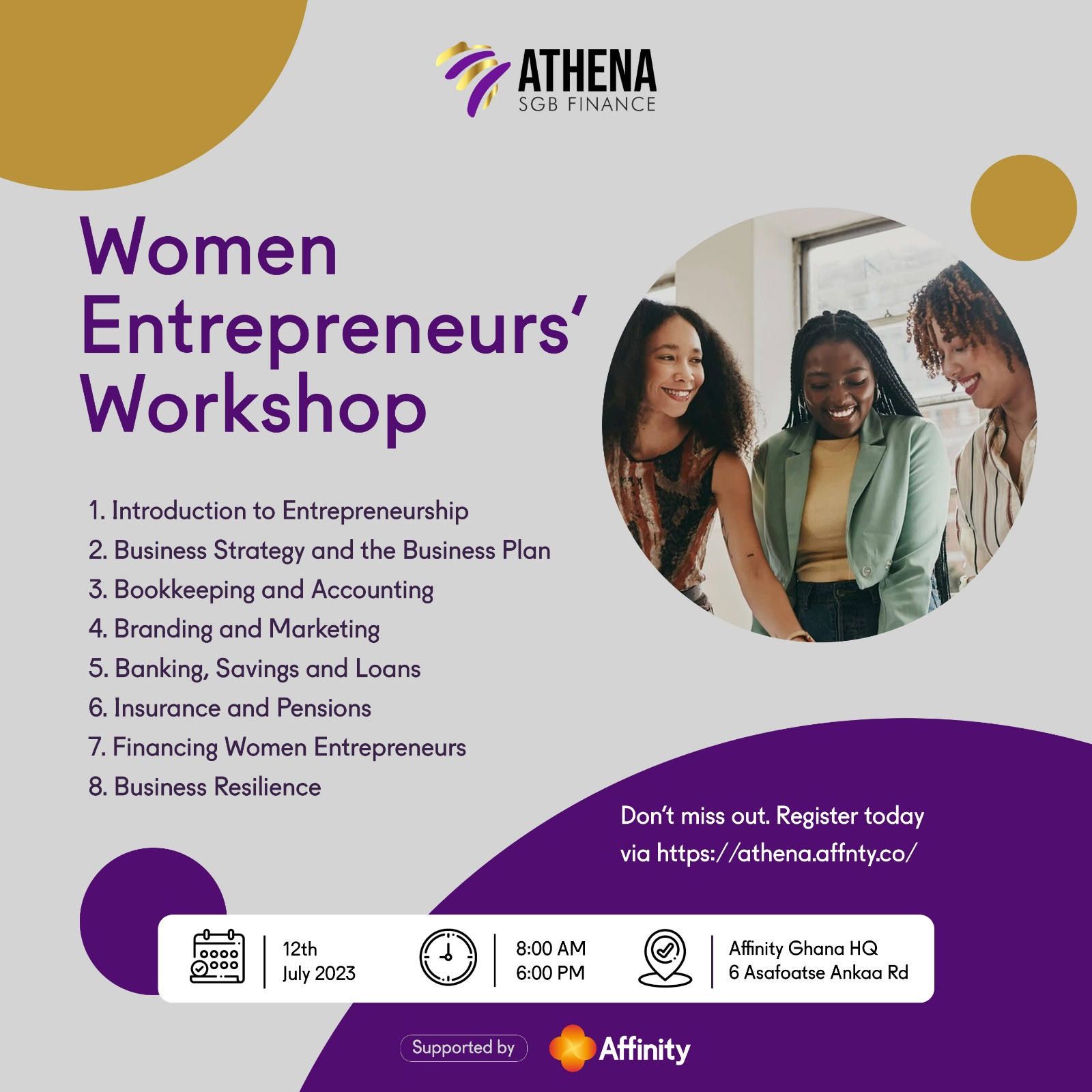 Athena Women Entrepreneurs
Register for the event here
Athena SGB Finance bridges the gender gap in access to Finance. Women face many difficulties in collecting and saving income, growing their businesses, and pulling their families out of poverty. As a result, women remain largely excluded from the formal economy.
Athena SGB Finance strengthens the capacity of women entrepreneurs to grow their businesses, improving their economic opportunities and working conditions, and amplifying women's voices as business leaders.
The Athena Women Entrepreneurs Workshop aims to empower women entrepreneurs in building resilience in running their businesses providing the expertise they need to establish profitable businesses with form foundations of strategic business planning, robust accounting and bookkeeping, tried and tested sales and marketing techniques, access to the financing, talent, networks and the expertise they need to start up and scale up.
Join us at the Athena Women Entrepreneurs Workshop to learn about:
Introduction to Entrepreneurship
Business Plan
Branding and Marketing
Accounting and Bookkeeping
Banking and Savings & Loans
Pension and Insurance
Business Resilience
This is an all-day event to ensure that you leave the workshop equipped with the tools to take your business to the next level. You will have the opportunity to arrange advisory services for your business and obtain mentorship as well. YOU CANNOT MISS event THIS. SEE YOU AT THE VENUE ON WEDNESDAY 12th July at 8 am sharp.